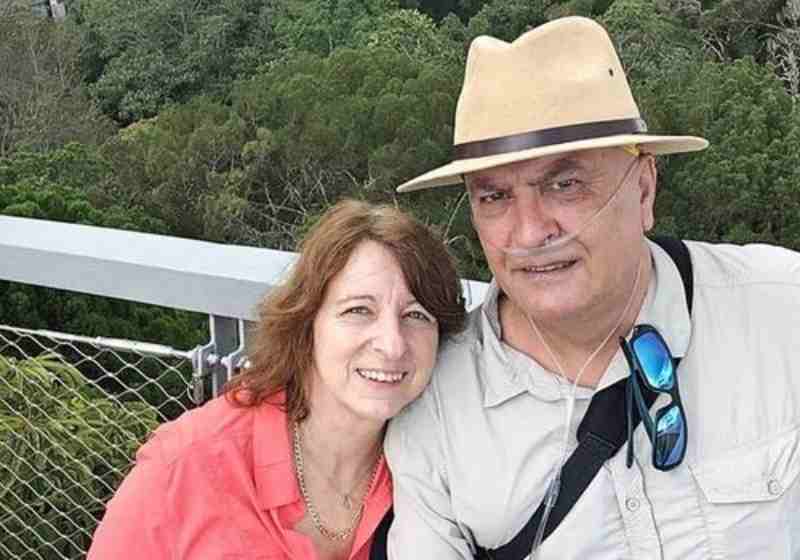 Ron Flewett was diagnosed with IPF back in 2014 and is a very active advocate for people affected by IPF, working with both the Pulmonary Fibrosis Trust and the EU-IPFF. We have been lucky to work with Ron over the years. He, together with others from patient groups across the UK, Ireland and the US, played a big role in informing the development of our virtual healthcare ILD platform. patientMpower CEO Eamonn Costello was delighted to catch up with Ron on a recent video call, and the two discussed Ron's personal IPF care experience during the COVID-19 pandemic.
"patientMpower has been a huge reassurance for me during COVID-19"
Ron shared with us how horrified he had been with the findings from the Pulmonary Fibrosis Trust Patients and Caregivers Survey on the impact of COVID-19. One in two patients felt their health had got worse during COVID-19, with 83% of patients experiencing cancelled medical appointments.
Like many other IPF patients, Ron has not had a clinic spirometry assessment since 2019. Fortunately, his patientMpower home spirometry readings have been very stable since that time, giving Ron great reassurance his health is not deteriorating. In the past Ron had experienced a big drop in his FVC, which he had picked up from his patientMpower home spirometer readings, and he had alerted his care team to this at the time. This had given Ron the confidence that by using the patientMpower app he would be able to detect changes in his health status if they were to occur.
"My lung transplant team took my patientMpower readings as my medical record"
Ron himself was due for lung transplant assessment back at the start of the pandemic. Whilst that appointment was cancelled, Ron's lung transplant team were able to record his FVC, FEV1 and blood pressure readings from the patientMpower platform during a virtual consultation. Ron's lung transplant centre is just one of the international transplant centres we work with, enabling healthcare staff to remotely monitor patients who have received a transplant.
We wish Ron the very best of luck in the next part of his lung transplant journey. You can watch the full interview with Ron here:
To learn more about how patientMpower solutions can help patients with ILD get in touch with us: info@patientMpower.com