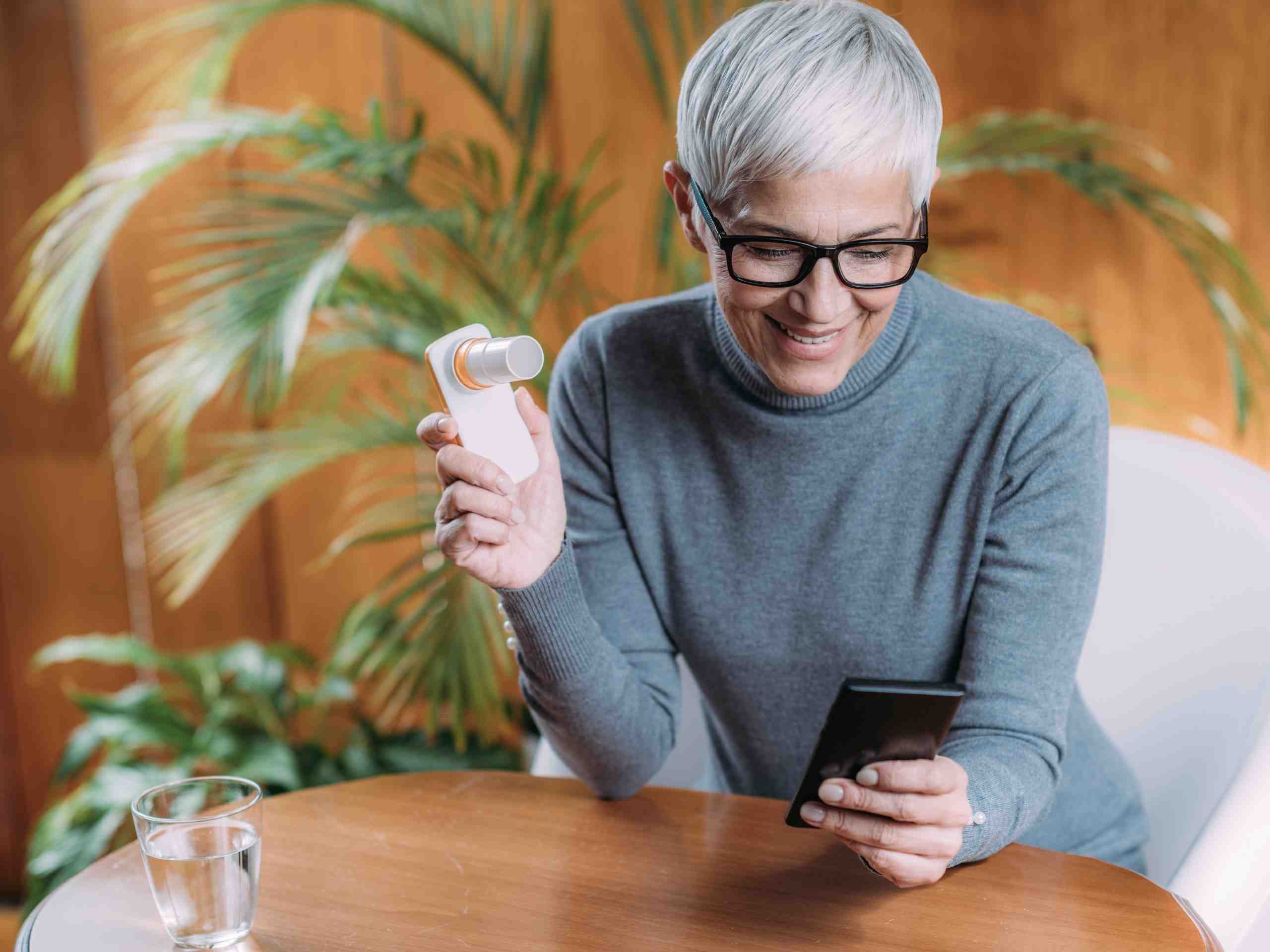 This Asthma Awareness Week we wanted to share some news from our clinical research team regarding some of our ongoing trial work in individuals with asthma. Asthma can be a very serious condition that affects some 300 million people worldwide and at patientMpower we aim to deliver solutions that will make a real difference in how those individuals receive care.
At patientMpower, our virtual healthcare interventions in respiratory health are expanding rapidly. We have been pioneering a research project in asthma since the beginning of the COVID-19 pandemic. In collaboration with St. Vincent's University Hospital in Dublin, we have been conducting a trial to examine the use of patientMpower platform for remote monitoring of individuals with asthma and suspected COVID-19.
This study enrolled patients that had a diagnosis of asthma and had suspected COVID-19. The study consisted of an in-patient phase, in which asthma patients were tested for COVID-19 and both those tested positive and negative for the virus underwent education on how to best manage their condition and avoid asthma attacks. As well as this, all participants answered study questionnaires and had their symptoms and clinical indications such as pulse oximetry and spirometry monitored.
Once patients were discharged from care they then underwent a remote monitoring phase using the patientMpower platform. Using the patientMpower platform discharged patients recorded at-home spirometry, pulse oximetry and completed symptom scores. Clinicians and nursing staff were then able to accurately and closely monitor their patients remotely and telephone check-ins were completed at days 8, 15 and 30. Patients were then discharged from remote monitoring care at day 30.
The study enabled clinicians to learn more about the prevailing COVID-19 symptoms and clinical effects in asthmatic patients. It also gave healthcare staff the opportunity to closely observe their patients and quickly make changes to their care without having to see them face-to-face.
The study is continuing to enrol asthmatic patients with suspected COVID-19 and analysis of the data so far is ongoing. We are looking forward to not only being able to share the results of the study but to learn from the data to further the understanding of asthmatic clinical presentations. Studies like this one and many others are the reason the management of chronic diseases like asthma are continuing to improve.
About patientMpower
patientMpower is an experienced provider of virtual care solutions for a number of respiratory, kidney and heart conditions including COPD, idiopathic pulmonary fibrosis (IPF) and other interstitial lung diseases (ILD), lung transplant, cystic fibrosis (CF), kidney transplant and heart failure.
If you have any questions or would like to find out more about patientMpower contact us using the form below, or book in for a product demo with a member of our sales team at your convenience here (US time zones book here).